After years of anticipation, the whiplash reforms finally came into play on 31 May 2021. In response to this seismic change our motor experts have put together a guide to provide a comprehensive resource and reference point for our clients.
Launched in June 2021, the first edition of Official Injury Claim: A Practitioner's Guide follows changes in the market that will no doubt be challenging and exciting in equal measure. There continue to be many unanswered questions around the interpretation and application of the new rules and legislative framework that underpin the reforms. Best practice and tactics will evolve very quickly as the claimant market and compensators alike adapt to these unchartered waters.
The speed at which we expect the practice area to develop means we are already planning our second edition. The intention of the early editions of this guide is to provide a useful resource and reference point, as tactics develop and the law clarifies in many areas we will, of course, continue to update the text.
Background
The legislation
Timescales
The rules: an overview
Beginning the process
Compensator response
Obtaining medical evidence
Issuing proceedings
Liability dispute only - liability denied in full
Assessing the value of a claim
Application for interim payments
Non-payment of agreed interim payment
Starting proceedings due to limitation
Dispute over fees for medical reports or other disbursements
Non-payment of the agreed settlement sum
Other injuries
Rehabilitation
Credit Hire
Exits for claimants
Fraud and fundamental dishonesty
Costs
Request a copy
Official Injury Claim: A Practitioner's Guide
To request a copy, please contact your Kennedys client relationship partner or email us.
Email us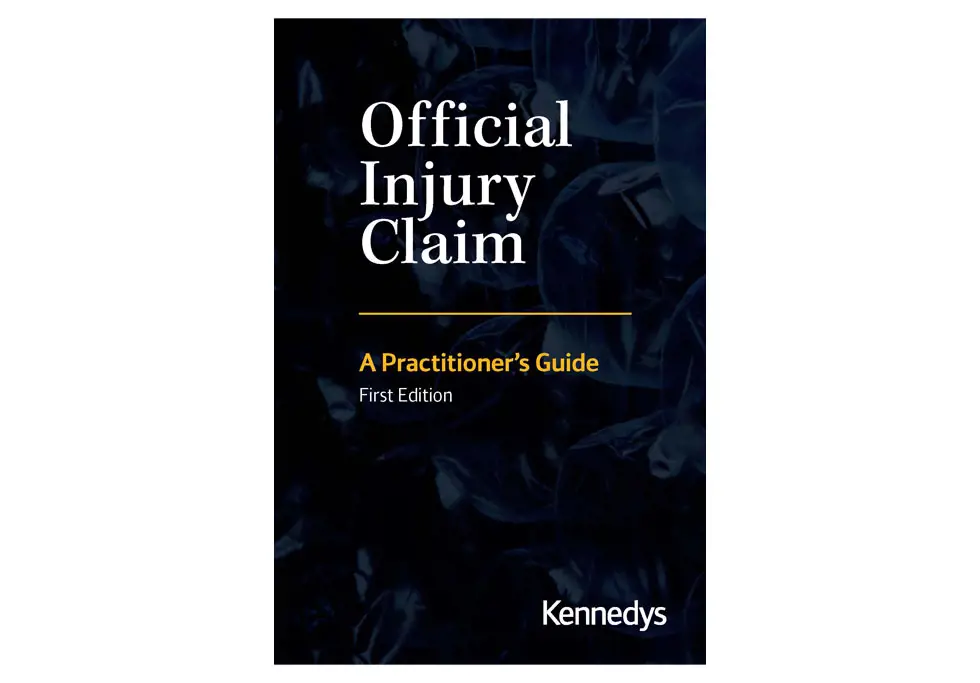 Focus area
Whiplash reforms
Keep up to date with all our latest insights through our whiplash reforms focus area.
Go to focus area