The Global Week to #Act4SDGs, which ran from 17 – 28 September –is focused on mobilisation and collective action by people and companies from all sectors, to accelerate progress on the United Nations Sustainable Development Goals (SDGs).
Kennedys adopted the SDGs in 2020 as a framework for sustainable development which can be translated into community action to drive our global Corporate Social Responsibility (CSR) strategy forward.
While we aim to support all 17 goals, we have chosen five priority SDGs which can be most effectively implemented globally, to make a difference within our communities:
SDG 3 – good health and wellbeing
SDG 4 – quality education
SDG 10 – reduced inequalities
SDG 13 – climate action
SDG 16 – peace, justice and strong institutions
As our clients' businesses, industries and the world around them change, they need a law firm that will help them think ahead. At Kennedys, we're committed to creating a healthy, equitable and sustainable future for our people, our clients and our planet. We are committed to supporting our clients beyond the law, and we know that action now will help build a sustainable future for us all.
The SDGs, which are universal, apply to all nations and people; they provide an opportunity to tackle global issues at a local level, and are at the heart of a sustainable future. Our people are empowered to take action and engage in community initiatives and partnerships around the world, to bring about positive change. Since adopting the SDGs, our Regional CSR Action Groups and colleagues globally, have been taking part in numerous initiatives and you can read about a selection of these activities below.
Asia Pacific
In Australia, we're proud to be supporting #GiveTheWorldAShot by supporting UNICEF's VaccinAid appeal. For every staff member in Australia who has their first dose of a COVID-19 vaccine, our team has committed to donating ten COVID-19 vaccines for health workers, teachers or vulnerable people around the world. UNICEF's mission is to deliver 2bn vaccines, 5.6m tests and 5.5m treatments globally in a year. Kennedys Australia's CSR Partner Emily Schneider launched this initiative at the beginning of September to mark the UN's International Day of Charity and because "no one can do everything, but everyone can do something."
In Hong Kong, our team recently hosted a virtual gathering with the Hong Chi Association (Oi Tung Hostel) to celebrate the Mid-Autumn Festival with Hong Chi residents. Despite not being able to visit the residents in person, everyone enjoyed various activities including singing and dancing virtually.
The office also invited the farmers of AuLaw Organic Farm to our Hong Kong office. The farmers shared their knowledge of organic and sustainable farming, recommended some healthy recipes and set up a pop-up stall so that our staff could purchase their freshly harvested produce. Our people learnt how organic farming can help the environment by reducing the carbon footprint whilst giving us fresher produce without the use of pesticides or chemicals.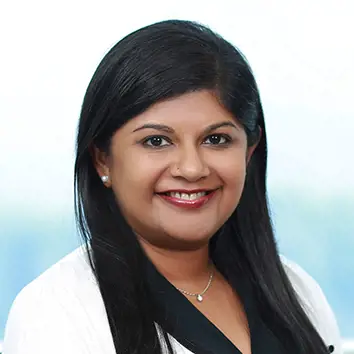 Europe, Middle East and Africa

As part of our commitment to Goal 16 – peace justice and strong institutions, our Danish team has entered into agreements to aid with legal support with two Danish NGO's (Non-Governmental Organisations), who are working extremely hard to help young people who are mentally challenged or are in temporary situations where their mental health is at stake, as well as women and children who are victims of abuse - both physical or psychological.
Our team in Madrid has signed a collaboration agreement with Comillas Pontifical University (ICADE) through its Legal Clinic programme. ​​​​​​​ICADE Legal Clinic is a pro bono programme where students from the university voluntarily participate in different projects with NGOs. At least once a month, our lawyers meet with students to review the current status of their cases along with taking part in weekly follow-up calls. More recently, an Associate has devised a new program with the Association of Young Professionals in Insurance which is dedicated to addressing the youth unemployment crisis in Spain. Beginning in November, young people will be introduced to this new and innovative Insurance Leadership Program which aims to develop their skills around how to seek specific roles within the insurance sector and also offered practical advice on how to carry out job searches.
Latin America and the Caribbean
With a focus on SDG 13 - climate action, our Mexico office recently banded together to participate in a 21 kilometre hike called 'Ruta Aire'.The purpose of this event was to promote greater environmental responsibility in the office, and help our people reconnect with nature. The team planted trees as part of a reforestation initiative, engaged in forms of artistic expression and meditation, among other activities.
North America
Kennedys in the USA has continued its partnership with St John's University Maurice R. Greenberg School of Risk Management, Insurance and Actuarial Science in NYC by offering graduate scholarships for students over the next four years. Scholarships are available to students who identify as part of an underrepresented group, including first generation college students. This forms part of a wider Kennedys initiative to create a more diverse and inclusive workforce in the insurance industry.
United Kingdom
Earlier in 2021, Kennedys became a founding signatory of the Greener Litigation Pledge, a commitment to reduce the environmental impact of dispute resolution. Greener Litigation, launched by Mishcon de Reya, is a collective of solicitors' firms, barristers' chambers and other disputes professionals actively committed to reducing the environmental impact of dispute resolution and litigation conducted in the courts of England and Wales. The Pledge is the first act of the Greener Litigation Project, which aims to reduce the carbon footprint of court disputes in line with the objective of restricting global warming to 1.5°C as set out in the 2015 Paris Agreement.
Across our other priority SDGs, initiatives in the UK include participating in the London, Cambridge and Chelmsford Legal Walks; London-based food bank donation drive for the Trussell Trust, together with a clothes appeal for Suited and Booted and Dress for Success - both charities help vulnerable people into employment by providing interview clothing and advice. Elsewhere, we are establishing a reading scheme with 'Bookmark' in Sheffield; we are taking part in the UK-wide Run 60 miles for Cancer Research as well as hosting a Macmillan 'welcome back to work' event in Birmingham. Additionally, our Taunton office is partnering with the Somerset Wildlife Trust and some great eco-activities are being planned for 2021/22.
Related content