Kennedys is internationally recognised as a leading global insurance law firm, with expert teams of insurance transactions and advisory lawyers working across the UK and EMEA, Asia Pacific, the US and Bermuda, Latin America and the Caribbean.
We advise global, international and domestic insurers and reinsurers, insurance intermediaries and others involved in the insurance industry globally on complex, commercially significant and strategic projects and transactions, providing clear advice tailored to their businesses. Our extensive industry experience and deep understanding of insurance means we take a solutions-focused approach and deliver pragmatic guidance, rather than sitting on the fence.
We combine local law expertise from different jurisdictions within a single, integrated team and act seamlessly together across borders on multi-jurisdictional issues for our national and international clients. Our global insights, local depth and creative thinking assist us to find solutions in complex matters and get the deal done.
Our global client-base also benefits from the expertise of our other teams such as cyber/data protection, employment, commercial litigation and real estate. Our experts in these areas are used to working in an insurance context and providing support that focuses on our insurance clients' requirements.
Get in touch with a member of our global Insurance Transactions and Advisory team
Contact us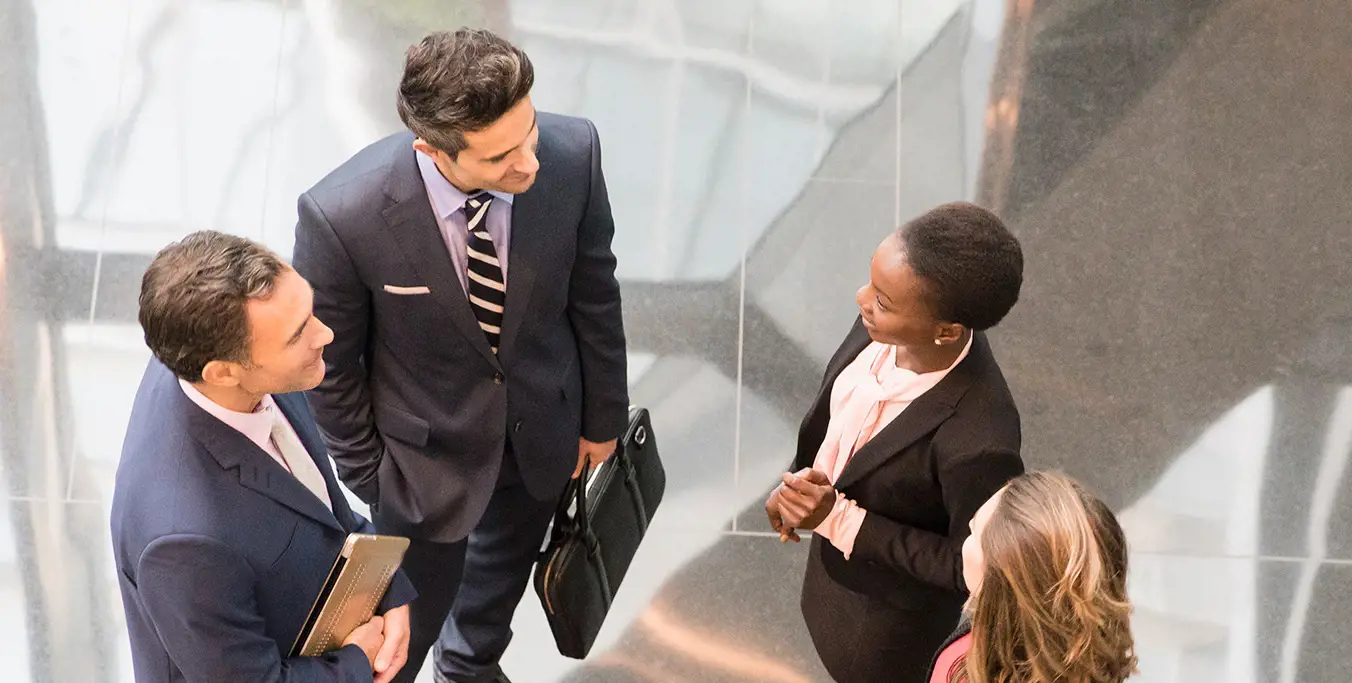 Our insurance transactions and advisory services
Insurance transactions
We advise leading insurance, reinsurance and insurance intermediary clients on their strategic transactions, from M&A, corporate finance and structural reorganisations including sale and purchase contracts for companies and businesses, divestments and investments, portfolio transfers and run-off arrangements, to strategic alliances such as joint ventures, co-operation agreements, shareholder agreements.
Our teams also have extensive experience of drafting and negotiating all types distribution and commercial arrangements. These include distribution agreements, bancassurance, terms of business, broker and client contracts, IT agreements, marketing, consultancy and agency agreements, supply and other commercial contracts, employment arrangements and transfers.
A significant amount of the work we undertake is of a complex nature, whether in a single jurisdiction or across multiple borders.
Insurance advisory and regulatory
We provide regulatory advice on a range of current, complex and critical issues to insurers, reinsurers and insurance intermediaries across the globe, and offer our insurance clients specialist advice on financial regulation and compliance matters applicable to their products and businesses. This includes advising and supporting both on the establishment of new insurance and related business in a single or multiple jurisdictions and on strategic transformation projects, whether for example developing new business areas or digitalised customer journeys, outsourcing material parts of the business, or creating a new insurtech startup.
We regularly advise boards of directors and committees of the board on governance, including on requirements in the developing ESG arena, and on policies and procedures, as well as on risk and capital-related matters. We also provide support on complex legal and regulatory issues at the heart of significant corporate transactions.
We regularly share insights on topical issues and provide regular thought leadership on focus areas for the industry.
Given our global footprint with locally admitted lawyers in many jurisdictions, our firm also provides regulatory advice on cross-border insurance, including on the scope of allowed non-admitted activity in the various jurisdictions under one umbrella service.
Our work highlights from around the world
Advising and supporting on establishment requirements in the UK for insurers and intermediaries and on the application of the UK regulatory perimeter to non-UK insurers.


Advising on acquisitions and sales of insurance businesses and the related regulatory requirements, due diligence and documentation whether acquiring an entity, a business, a book of policies or transferring renewal rights.


Advising multi-national insurers on deal-critical issues on the UK insurance categorisation of risk and investment participation contract arrangements and related contractual issues.


Co-ordinating regulatory advice for a branch of a global insurer across 34 jurisdictions on non-admitted (re)insurance and related issues for their range of general insurance products.


Advising an insurance intermediary on dealing with a serious FCA investigation of unfair policy terms and helping them reach a successful outcome.


Providing managed legal and compliance support as an extension of the in-house team of a Lloyd's managing agent including on a range of regulatory, governance, distribution, complaints and commercial matters.


Advising insurers and intermediaries on FCA regulatory issues relating to pricing arrangements and responses to targeted FCA communications on controls and unfair terms.


Advising on and drafting outsourcing arrangements for regulated services, including advice on PRA material outsourcing requirements.


Advising insurers and intermediaries on distribution agreements and terms of business for product distribution and client contracts and related appointed representative arrangements and agreements.
Advising multiple London market insurers on wordings and compliance in Spain.


Advising a Spanish cover holder in relation to the cancellation of a binder.


Advising a Spanish insurer on brokers' commissions.


Advising in relation to corporate governance of insurance and finance companies in Israel, including regulatory permits and authorisations.


Advising on the distribution of insurance products in Israel including TPA (Third Party Administration) Agreements, MGA (Managing General Agent) Agreements, and Reinsurance Agreements.


Advising on a range of joint ventures and mergers and acquisitions of insurance related businesses in Israel.


Advising an international (re)insurer on doing business in the UAE on a non-admitted basis and the scope and limits of local legislation.
Acting for QBE on its US$420 million purchase of Hang Seng Bank's general insurance manufacturing unit and its bancassurance agreement with HSBC in Hong Kong.


Acting for RL360 on its acquisition of Clerical Medical Insurance in Hong Kong.


Acting for Dah Sing General Insurance on its domestication in Hong Kong.


Advising New York Life Hong Kong on the US$350 million sale of its business operations to ACE Insurance (now Chubb Life).


Advising two separate insurance broker aggregator firms with respect to the purchases of/investment in Hong Kong licensed insurance brokers.


Advising an international broker aggregator on operating parallel broker and agency operations in Hong Kong in compliance with the separation of proprietor regulations under the Hong Kong Insurance Ordinance.


Advising the Hong Kong Confederation of Insurance Brokers on responding to a personal data access request under Hong Kong's data privacy law.


Advising a U.S. based reinsurer on the provision of non-admitted reinsurance cover to Hong Kong cedents.


Advising a Hong Kong insurance broker on extended warranty and accidental damage cover for retail products in Hong Kong.


Advising a Hong Kong authorised institution on its bancassurance agreement with a Hong Kong life insurer including Insurance Authority and HKMA regulatory compliance issues.


Advising an international (re)insurer on doing business in Hong Kong, Singapore, China and Taiwan on a non-admitted basis and the scope and limits of local legislation.
Advised major US property & casualty insurer in securing letters of credit for launch of surety line of business.


Advised London Market Insurers regarding application of US sanctions framework with respect to claims/transactions involving countries/entities designated by OFAC (including Russia, Ukraine, Venezuela, Cuba and Syria).


Advised a global provider of insurance and reinsurance solutions regarding sanctions imposed against Russia by US, UK, EU and Asia nations.


Advised global insurer client regarding issues related to insured's alleged money laundering and submission of Suspicious Activity Report to the US Treasury.


Acting as Bermuda counsel for Jefferies Structured Credit LLC in developing and designing an insurance-linked securities product transferring a very substantial after the event insurance policy limit issued in EMEA to litigation finance investors in a Cayman SPV via a Bermuda segregated accounts company with security rights held by a Bermuda purpose trustee.


Acting as Bermuda counsel to Arch Capital in connection with its USD400m loss portfolio transfer to Compre.


Acting as Bermuda counsel to Randall & Quilter companies in connection with a USD20m subordinated debt issuance for tier 2 capital (2017) and USD70m senior note issuance (2018).


Acting as Bermuda counsel Amedex Insurance Company (Bermuda) Ltd. in connection with all aspects of its long-term business transfer to AmFirst Life Insurance Company I.I. (2022).


Acting as Bermuda counsel to Randall & Quilter companies in connection with the divestment of their captive management business in Bermuda to Davies Group Limited in 2018.


Acting as Bermuda counsel to SiriusPoint Ltd. in connection with Bermuda law aspects of its strategic partnership with Mosaic Insurance.
Advising on a major transnational merger between the Chilean subsidiaries of two insurance companies.


Acting on behalf of insures in an investigation by the antitrust agency related to anticompetitive practices in the provision of insurance coverage to the banking mortgage industry.


Advising an insurer's association on the antitrust risks related to premium agreements and information exchanges in car insurance policies.


Advising a Spanish insurance company on the setting up, commencement and day-to-day operations in Chile.


Advising a global booking platform on the on-line provision of insurance related services.


Advising a wellbeing benefits unicorn company on their insurance related services/products.


Advising a major multinational insurance firm on surety bonds legal due diligence and issuance.


Acting for multi-national insurers on long-term insurance distribution arrangements with banks.


Advising M&A Buyers on insurance due diligence matters of target companies.


Advising insuretech start-ups.


Advising insurance companies in structuring strategic joint venture agreements with other insurance companies and financial institutions.
We have strong relationships with specialist insurance transactions and advisory lawyers through many associated offices and cooperations around the world and work closely with them to enable clients to navigate insurance regulatory and other local legal issues.