We have appointed Karen Peskett-Hall as our first director of transformation, who will oversee a programme of business improvements.
Karen will be responsible for the successful delivery of projects across the Kennedys network, which employs more than 2,400 people in 44 offices worldwide.
She is tasked with analysing the firm's current strategy and identifying any improvements and innovations which could enhance client service.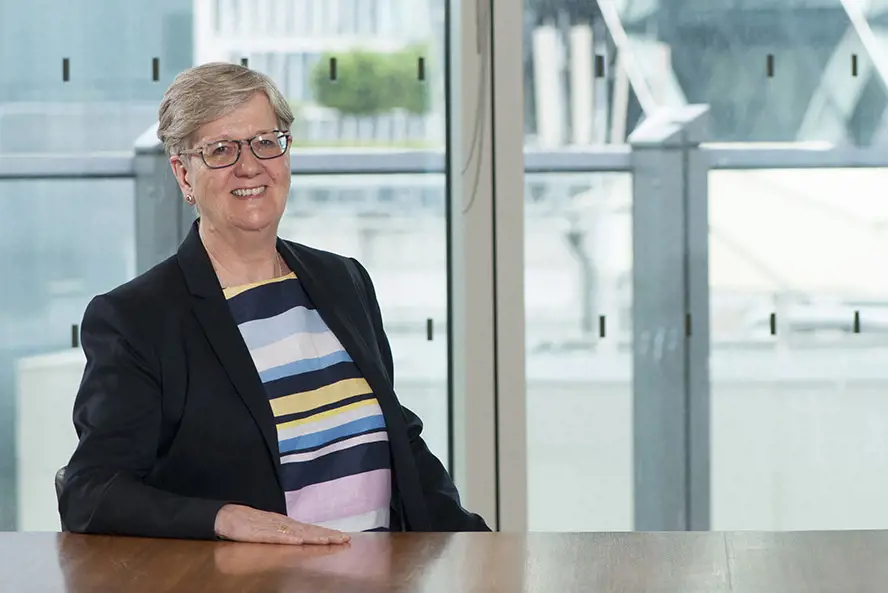 Prior to joining Kennedys, Karen was global head of business improvement at Hogan Lovells where she set up an in-house consultancy providing transformation and change management expertise, the first of its kind in a law firm. She was also senior business improvement manager at Linklaters, where she worked for eight years.
Suzanne Liversidge, global managing partner, says: "This is another step on our journey to create a future-fit workplace that both colleagues and clients can be proud of. While the pandemic accelerated some of our improvement plans, in such a large business it is an ongoing process and Karen has a huge amount of experience in this area which will be a valuable asset moving forward.
"Kennedys is a very progressive firm. Every year we go from strength to strength and part of that success is not being complacent. We are constantly thinking ahead and innovating, and Karen's appointment just underscores our commitment to continuous improvement and elite performance."
Karen adds: "It is testament to the culture of Kennedys that this post has been created, demonstrating a commitment to colleagues and clients and better understanding what they want and need.
"That is what I am passionate about. What also attracted me is that this is a brand-new role – not quite a blank canvas, but a strong foundation on which to build the kind of workplace that will cement Kennedys' position as a law firm of choice, both for those seeking their services and the next generation of talent looking for a great place to work."
Karen's appointment is the latest in a series of key personnel hires, including Alan Demirkaya who joined in May as global HR director. He is responsible for all aspects of the people agenda from policies, benefits and recruitment to learning and development, wellbeing, diversity and inclusion and corporate social responsibility.
We also appointed Antonio Acuña as head of data strategy last year. He is responsible for reimagining the way the firm manages and uses data, enabling lawyers to quickly access meaningful insight to help them and their clients, promote further innovation and maximise connectivity with colleagues across the globe.
We recently also announced that we had opened two new offices in Brisbane, Australia and Houston, Texas.