We are delighted to announce the completion of our move into London's iconic "Walkie-Talkie". The building is located at 20 Fenchurch Street, in the heart of the historic City of London financial district.
Our London team of more than 600 people have taken over two floors of the skyscraper, known as the "Walkie-Talkie" because of its distinctive shape, said to resemble a two-way radio handset.
The new, state-of-art office was designed after extensive consultation with colleagues. It offers numerous flexible breakout areas to support collaborative working as well as individual focus work, a client lounge, library, wellness and multifaith rooms, as well as a cafeteria serving a range of healthy options throughout the day.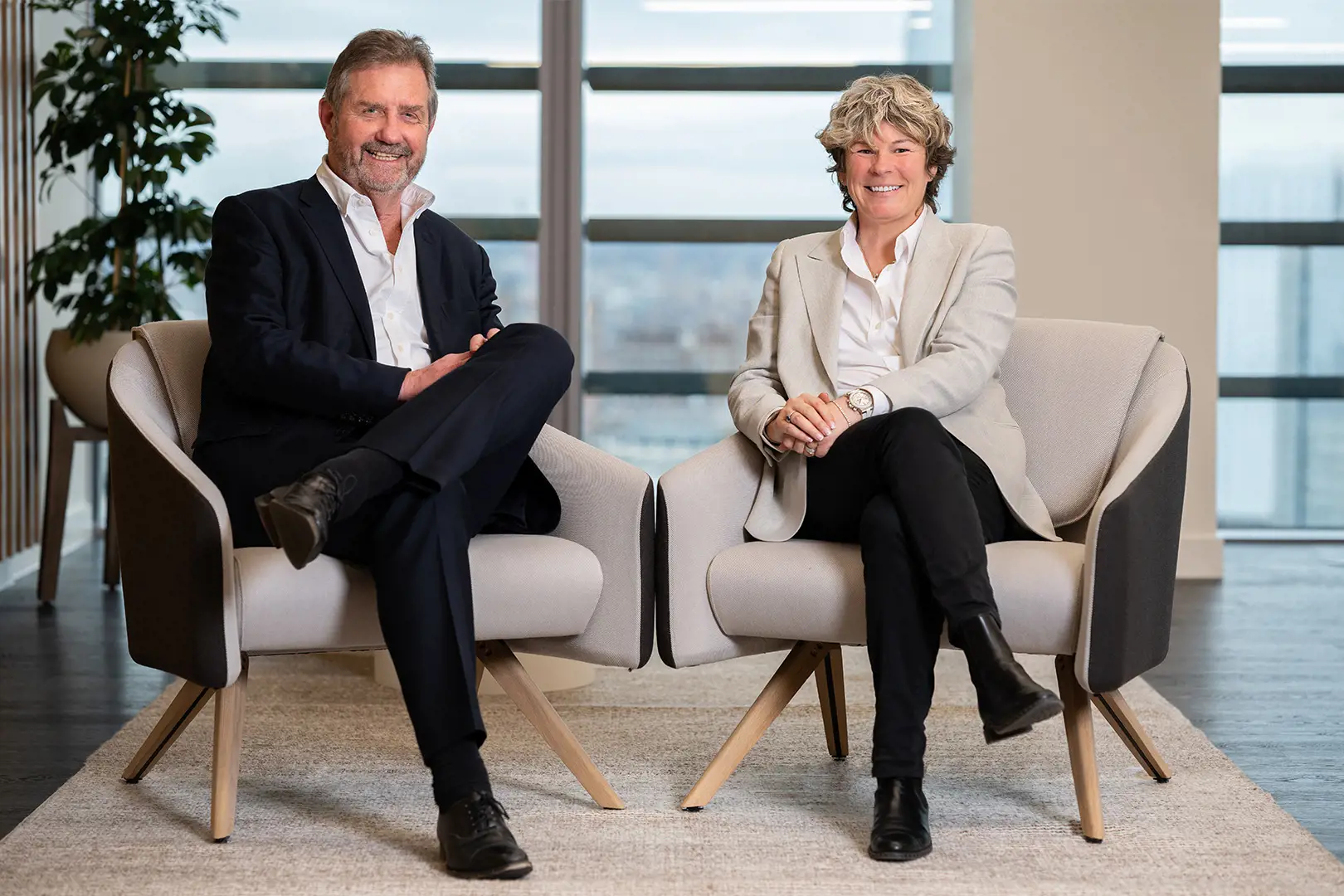 Suzanne Liversidge, global managing partner, said: "I want to congratulate colleagues across the business, from facilities to finance, who have pulled together to deliver our biggest move yet. At 638, the London team is the largest it's ever been and to relocate operations so seamlessly has been an amazing team effort. It's a stunning building and an uplifting environment and I have no doubt it will feel like home in no time."
The "Walkie-Talkie" move is part of WorkWise, a major workplace transformation programme which saw office moves in Chicago, Madrid, Sydney and Perth during 2022. We also opened new offices in Houston, Brisbane and Wilmington in the last 12 months.
A landmark on the London skyline, the building also complements our commitment to sustainability, having won a host of awards for its ESG credentials. They include being rated as excellent by BREEAM, the Building Research Establishment's Environmental Assessment Method, and achieving the International WELL Building Institute (IWBI) Health and Safety Rating and WELL Building Standard Core Precertification, the latter of which has not been awarded to a building of the Walkie-Talkie's size before.
The IWBI recognises the our commitment to health and safety and creating people-first workplaces.
Nick Thomas, senior partner, added: "While our hybrid working policy has been a huge success, it was clear to us from consultations with colleagues that there was still very much a need and a wish to be close to our clients in the city.
"I think we now have the best of both worlds, allowing colleagues increased flexibility while at the same time being able to meet, collaborate and entertain clients in an office which is fit for the future in one of the most impressive buildings in London."
Kennedys introduced hybrid working in 2021 in response to the new ways of working brought about as a result of the pandemic.
In 2022, ambitious plans to reduce our carbon emissions were also recognised by the Science Based Targets Initiative, a group of leading climate and science experts.