Kennedys IQ, our technology and innovation arm, is bolstering its team with two new hires as it ramps up for growth.
Rhian Gait-Parker has joined Kennedys IQ as director of operations from Assura Protect where she was chief operating officer. Prior to this, Rhian had spent seven years at ERS Insurance where she had most recently been head of operations.
Gina Balta Ph.D. has also joined the Kennedys IQ team as product marketing manager. Gina joins from Lloyd's List Intelligence where she was a portfolio marketing manager. Previously, Gina had been a principal product manager at IHS Markit, Maritime & Trade, which is part of S&P Global Market Intelligence.
Kimberley Davies has taken on a new role as head of commercial. Kimberley joined Kennedys IQ in April 2020 from Luminance Technologies where she had been since its 2016 launch. She will be leading a team of account and sales managers focused on exceptional customer service and growth.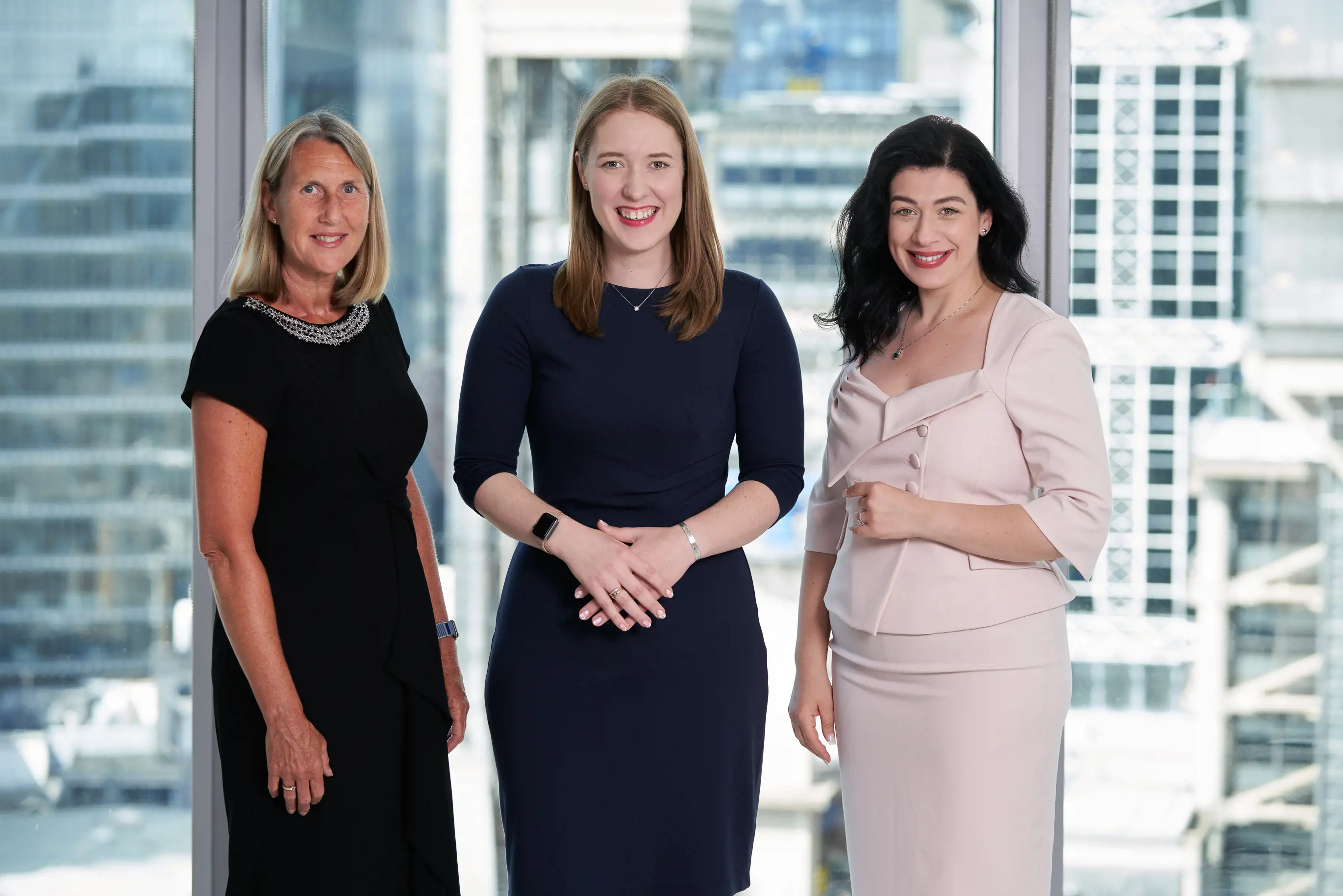 Rhian, will focus on overseeing the day-to-day operations of the company, specifically developing and implementing operational plans and strategies to support the growth and success of Kennedys IQ.
She says: "I started out as a claims manager more than 25 years ago, and huge changes have happened throughout the insurance industry over that period. This is an exciting time to be joining Kennedys IQ, and I'm looking forward to seeing how we can continue to build on the growth the company has enjoyed over the last few years.
Richard West, partner and global head of client innovation at Kennedys, adds: "Kennedys IQ has gone through a period of growth, and we are excited to welcome onboard some of the best in the industry as we evolve to our next phase of development.
"Kennedys IQ has always been a reflection of innovation within both the legal and technology markets. By creating depth and breadth of knowledge and experience through our team, we aim to bring about positive disruption to the market."
Karim Derrick, product and innovation director, Kennedys IQ says: "I'm delighted that Rhian and Gina have joined Kennedys IQ and that Kimberley has taken on a new role, particularly at this time when innovation is playing such an important part across the industry."
In October last year, Kennedys IQ added a trio of industry innovation hires to its team with the arrival of Melanie Milliner from AXA UK, Joe Cunningham from DARAG Group, and Alissa Harger from Linklaters. While in March this year, Kennedys held a 'Future Innovators' event which saw children from a rural school in Kerala, India, work with Kennedys Kognitive Computing, based in Kerala, to come up with innovative suggestions to help their community and beyond.
The event was part of the firm's recent 'Fostering Innovation' campaign; a series of events designed to show how innovative thinking is helping to solve some of the biggest challenges facing the legal and insurance industries. It involved high-profile speakers from across the insurance and legal sector, including Professor Richard Susskind.