Our two-year collaboration with the University of Manchester has reached a successful conclusion with the implementation of next-generation fraud prevention software contributing to significant new revenues for Kennedys' UK business.
It has also raised the profile of the university's Decision and Cognitive Sciences Research Centre (DCSRC), as it was able to put its theories into practice.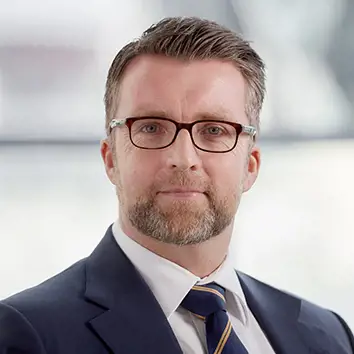 The Knowledge Transfer Partnership (KTP), backed by funding from Innovate UK, has developed software that supports insurance claims handling using modern machine learning, data analytics techniques, semantic technologies, intelligent modelling methodologies and decision support systems.
Kennedys has now extended this into a separately funded project with an ambition that goes beyond fraud to also encompass the automation of all claim outcomes such as the liability decision, decisions around offer strategy and claim valuation.
This has all allowed Kennedys to advise much deeper into its insurer clients' businesses, with Kennedys last year generating at least £15m of new revenue in the UK alone. The success of the project has led to Kennedys being shortlisted for the Innovate UK Best of the Best Awards 2020.
The KTP has enabled Kennedys to win funding for yet another significant new project, looking at how machine intelligence can be used to read insurance policies and automatically evaluate them for coverage.
Dr Xi Liu, who joined Kennedys as part of the KTP in 2018, is staying on as a data scientist joining the team at Kennedys IQ, the separate technology driven company set up by Kennedys earlier this year with the purpose of being "Kennedys, without the lawyers". She has PhDs in both computer science and statistics.
During the project, she also worked on other challenging issues – such as how to incorporate multiple data sources, including social media, in fraud detection – which went beyond the original plan.
The KTP allowed the DCSRC to apply its evidential reasoning theory to fraud detection and to demonstrate its impact in the legal and insurance sectors. The project also showcased its potential as a general theory to develop explainable artificial intelligence tools in many other sectors.
It led to several joint conference papers being published and enhanced the reputation of the DCSRC's research in decision science, data analytics and artificial intelligence.
Kennedys partner Richard West, who leads the Innovations Group at Kennedys, says: "The past two years have demonstrated the value of KTPs for all those involved. Our KTP advisor from Innovate UK and the KTP officer from the University of Manchester were very experienced and supportive, and together we delivered a high-quality project ahead of schedule and to everyone's total satisfaction.
"The insight the work has given us, and the software we have developed, will greatly benefit our clients and our continuing work to help them manage claims in less time, at a lower cost and with better outcomes."
Joanne Summers, Knowledge Exchange Manager at The University of Manchester, says: "It was a pleasure to support such an engaged and innovative team who had the idea and vision that underpinned the strategy behind the KTP.
"The project was successfully delivered by Dr Xi Liu and I congratulate her and the partnership team for being shortlisted for the Future Innovator Award at the Innovate UK Best of the Best Awards 2020. Having established such a positive working relationship with Kennedys I am sure there will be continued benefit to all parties as a result of the KTP."
Martin Stockdale, Head of Fraud at Kennedys says: "As fraud continues to become more sophisticated fraud systems also need to up their game. This KTP has been critical in helping us take automated fraud detection across the industry to the next level"
Last year, Kennedys entered into its second KTP with University College London, again supported by Innovate UK, to develop an emerging risk analytical tool for insurers.
The KTP Best of the Best Awards 2020 will take place on 9 September. Dr Xi Liu, who was a KTP Associate, and who has recently joined Kennedys, has been shortlisted as a finalist in the Future Innovator category.