We are pleased to announce another key hire as we continue our expansion in the Middle East.
Sean Angle is an experienced partner with over 36 years' experience in Australia, UK and the Middle East whose practice spans corporate, commercial advisory and transactional work, plus large scale infrastructure projects. He covers the GCC (Gulf Cooperation Council) and broader Middle East region plus Africa.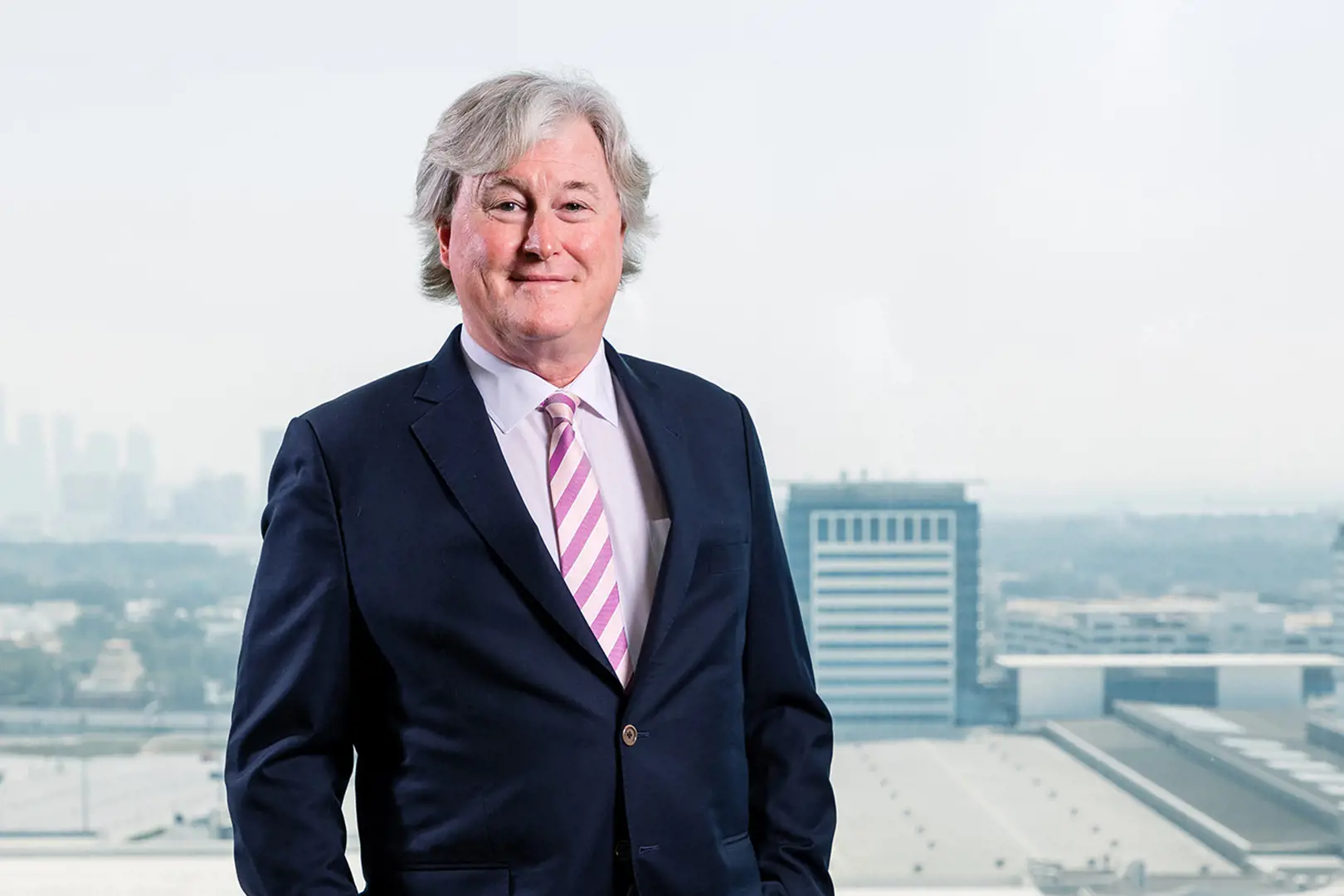 The former head of corporate and projects at Stephenson Harwood Middle East joins the corporate and commercial practice in a move which will complement our existing services and help meet rising demand.
Sean will be splitting his time between working on deals and projects in Dubai and the Sultanate of Oman, Africa and the broader Middle East region. The Muscat office opened in Oman in 2021 and saw Kennedys become the only international insurance-focused law firm in the country.
Sean, who has lived and worked in the GCC for more than 30 years, works on a variety of projects involving, for example, downstream oil and gas, petrochemicals, coal fired, wind and solar power generation plants, large scale industrial plants such as gold refineries, iron ore pelletising plants and oil refineries, airports, seaports, road and rail, educational facilities and mixed use real estate developments.
He has advised on everything from joint venture arrangements to mergers and acquisitions to corporate restructuring and is also trusted counsel to a number of large, regional family businesses.
Sean said: "Kennedys is already a highly respected name in the region, particularly for its insurance and commercial litigation work. I look forward to using my skills and experience to build on its reputation in non-contentious matters too, enabling the firm to provide the holistic service for which it has become known."
Peter Ellingham, managing partner in the Middle East said: "Sean's appointment reflects our continued commitment to growing our global capabilities in order to meet the needs of clients, something which is and has always been at the heart of every decision we make."
Ben Aram, head of the firm's corporate and commercial division, added: "Sean's unrivalled contacts and expertise, built up over more than three decades in the region, will be invaluable as we look to expand our non-contentious practice."
We have been operating in Dubai since 2006 but have strengthened our presence across the Gulf and Middle East region significantly over the last two years.
Victoria Clucas and Bill Evans, both partners in the international property, energy and construction group, moved from London to Dubai in late 2020.
We also opened a new office in Muscat, in Oman, in June last year headed by insurance, construction and disputes partner Jamie Kellick.
Jamie, who was previously based in the Dubai office, works alongside Nasser Al Shamli of Nasser Al Shamli, Advocates and Legal Consultants (NASLAW), Kennedys' associate firm in Oman. Sean will be working with Jamie and Nasser to extend our commercial and corporate services in Oman.