Our UK healthcare team recently participated in a community day at The Prospects Trust at Snakehall Farm, near our Cambridge office. The 93-strong team were helping to create a nature reserve that will be open to the public in 2024.
Our Healthcare team wanted a team day that shifted from traditional corporate events, and instead focused on supporting a community. They were also keen to learn more about biodiversity and the importance of regenerative farming to deepen their knowledge on protecting our natural world.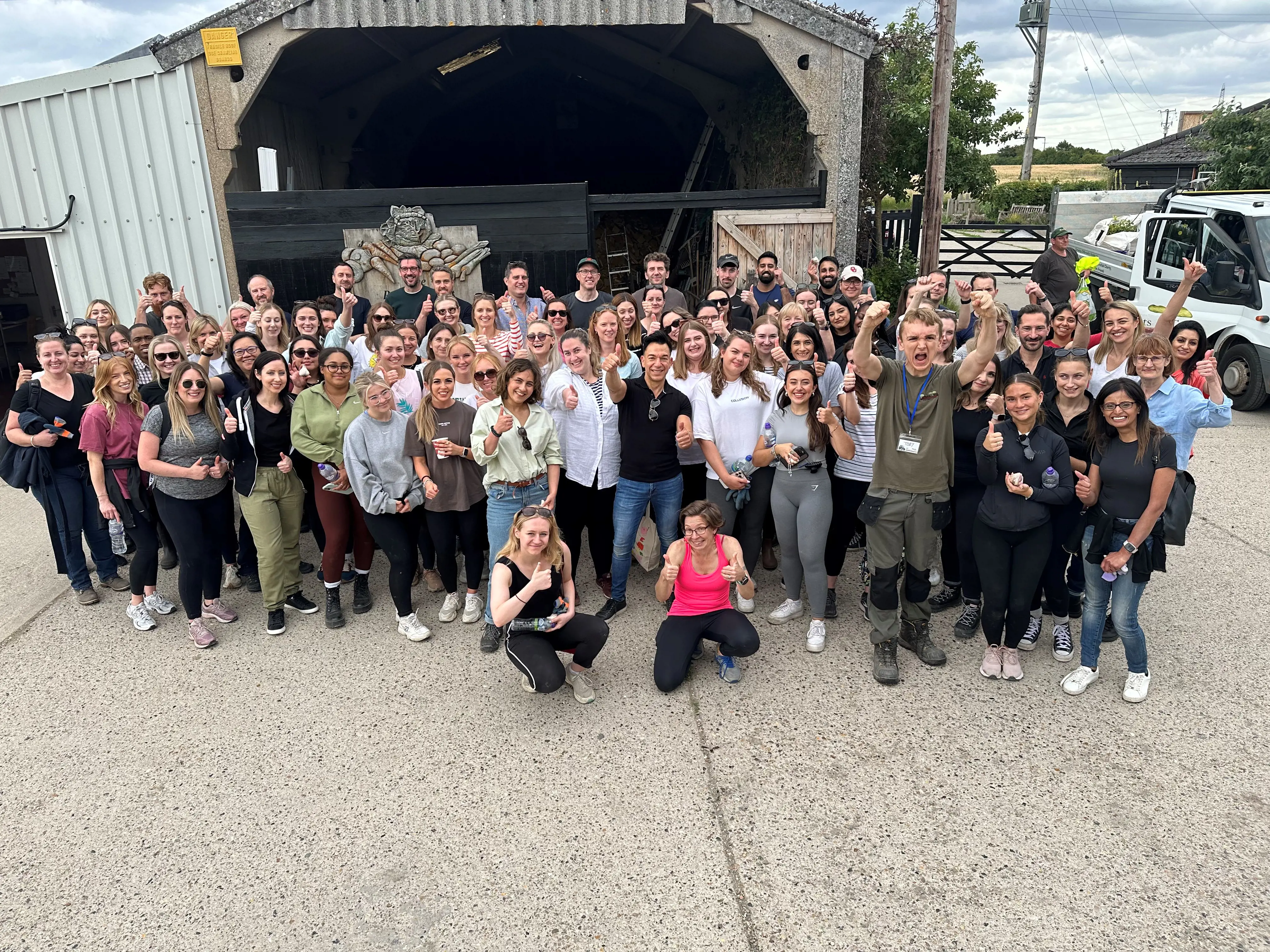 Kennedys senior social impact manager, Michelle Blythe, commented: "Our Kennedys 'Thrive Together' social impact programme aims to empower our people to participate in outreach activities that contribute to helping our local communities thrive and reach their full potential. I am proud of the healthcare team's commitment to creating positive change in the communities we operate in, and we look forward to more events of this kind."
The Prospects Trust is a training provider for neurodivergent individuals or people with additional needs or learning disabilities offering them a chance to carry out meaningful work, develop new skills and access to training opportunities. Snakehall Farm provides work experience on their 18-acre organic care farm in rural Cambridgeshire producing sustainable, seasonal organic products and produce.
The team carried out a range of tasks including harvesting, planting, digging and general clearing activities around the farm. The activities were designed to assist in preparing for the farm's future projects, which have the potential to offer more members of the local community the chance to visit the farm and enjoy all the benefits of this special and unique outdoor space.
Following the team's visit, Mark Cornell, Snakehall Farm Manager, commented: "I just want to say thank you all so much for what you all done, what a team. The amount of work that was completed in one day would have taken us six weeks or more."
We also donated £1,000 to further support the impactful work of the Trust, and also provided co-workers with some of the project's equipment required.
Rob Tobin, Kennedys partner in Cambridge, said: "The Prospects Trust at Snakehall Farm is such a wonderful organisation. The efforts their staff and volunteers go to in supporting their co-workers - those with additional needs and learning disabilities – is truly inspirational. It was such a privilege for all of us in the healthcare team to work on the farm for the day, get our hands dirty and experience first-hand just what a profound difference the farm makes."
Amanda Mead, Kennedys partner in Cambridge, added: "The visit to Snakehall Farm was inspiring. The vision of those at Snakehall Farm to enhance and enable the skills and abilities of every co-worker, without seeing limitations, was joyous and infectious. For the division to come together and work at the farm as a team was just a fantastic experience, and although the sight of the large pumpkin field that required weeding was daunting at first, working together we achieved such a great deal. There were lots of highlights of the day but for me, it was the opportunity to switch off from the phone and computer and to work together for something beyond ourselves that was just a real privilege."
Learn more about the farm and volunteering opportunities here.