Paula is an Associate based in our Madrid office.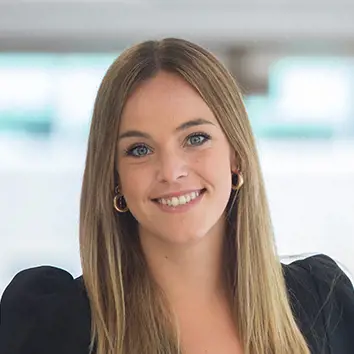 Morning
As I live close to the office, one of the things I enjoy the most in the morning before starting work is walking to the office listening to my favourite music.
9:00
When I get to the office, my colleagues and I usually meet in the kitchen to catch up and have a coffee.
9:15
The first thing I do when I get to my desk is check my email and my to do list to organize my day.
Afterwards, I usually have my first call or meeting with my supervisor to discuss the most urgent matters and comment on the last emails we have received from clients.
Once the meeting with my supervisor is over, I start doing the agreed work.
15:00
I continue with my work and normally it is from this hour when I concentrate on meetings with clients or experts to deal with the different matters.
16:30
At this time, all the members of the Madrid office have a meeting where the partners inform us about all the news of the week (e.g: billing issues, new clients, BD actions, etc). Moreover, we also discuss the goals for the following week/month.
Lunch
All my colleagues that are in the office today meet to have lunch together. It is really good for us to disconnect and we always have a good time putting work aside for a while.
17:30
I continue doing my work, which, depending on the day, usually consists in drafting reports to the clients, preparing legal proceedings, negotiating with a contrary lawyer, solving doubts from junior lawyers, etc.
19:30
I finish my working day and, to completely disconnect, I end my day going to the gym or a boxing session, which is my favourite activity.