Michael is a Senior Associate in our Taunton office, working in the Professional Liability team. Michael has been with Kennedys since 2014 and is an expert in defence dispute resolution for construction clients as well as solicitors and barristers (civil and regulatory).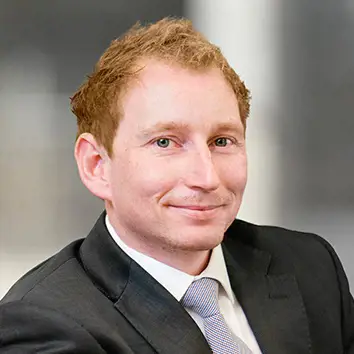 Morning
My day usually starts between 6.30-7.00am. I make breakfast for my 3 ½ (the ½ is very important to her) year old daughter and say goodbye to my wife and newborn son. I make a quick stop at nursery before heading to the office.
9:15
I log on and head straight for a cup of tea from the kitchen (I cannot function otherwise).
9:30
I check my emails/voicemails, review my diary and make a to-do list. I always have a more general to-do list but it is helpful for me to have a smaller list of critical tasks that I have to get to today. I set about a disclosure exercise.
11:00
I receive an application made by the claimant on a litigated matter and I turn my attention to that, noting the short timetable for responding. I make various calls to the client, Counsel and my opponent. I speak to my supervisor about strategy and draft my formal advices to the client.
13:00
I hit the gym. It is only a short walk from the office and it gives me time to think. I feel great afterwards and ready to get back to the grind. There are often a few of us that go so it's also a social excursion.
14:00
I check my emails before drafting instructions to Counsel to settle a defence. I revisit my analysis of the pleadings and consider the issues I want Counsel to give thought to.
16:00
I review a construction contract for a client looking to get involved in a project to build a new sports complex for a university. It is fascinating to see the varied projects our clients are involved with. I email my comments to the client for consideration.
17:00
I respond to emails that have arrived throughout the day and prepare for any travel I have coming up. Finally, I review my diary for the weeks ahead and mentally map out what I have to do tomorrow.
Evening
I drive home and usually arrive in time for bath and bedtime, which is always an eventful experience of Pirates and Mermaids!