Aneta is an associate working in our Dublin liability team.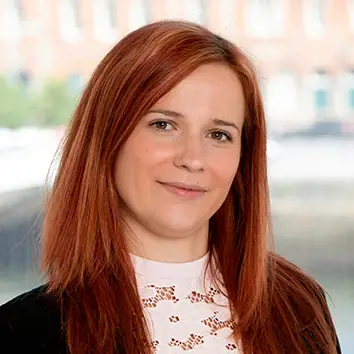 Morning
Kennedys offer hybrid working, which allows me the flexibility to work from home. On these days I not only hit the gym before work, but I also drop my daughter off to school.
8:45
Upon starting work, I review my emails with a cup of coffee in my hand. I prioritise my busy workload and ensure that I am on top of all deadlines – I would not be able to do this without assistance from our bespoke case management system – Kase!
I also catch up with my colleagues who work in the Dublin support and litigation assistance teams.
10:00
I get on top of the new instructions and also take this time to review papers received from clients and set up liability strategy.
11:00
I take a coffee break and head to our canteen. Sometimes I will meet one of our associates and pick their brain about the newest resolution strategy I am trying to get off the ground on one of my cases. I always appreciate honest reviews from my peers!
Lunch
I am preparing to represent my country during European Championships so lunch lost a lot of its charm as more often than not I need to follow strict diet – thankfully healthy eating seems to be a trend in the Dublin office so I am able to swap healthy recipes with my colleagues.
16:00
I make settlement calls and work on the settlement strategies on cases. I also use this time to catch up with my expert witnesses and ensure they have all the documents they need.
17:30
After work I pick my daughter from the gym (yes, she is a champion as well!) and we head home to eat quick dinner before my training.