This article was originally published on Compliance & Risks 'In Practice Series' blog, October 2022.
In an era of growing eco awareness an increasing number of companies are making environmental and sustainability claims about their practices, products and services.
However, a recent international analysis of websites found that 40% of green claims made online could be misleading.
This trend is reflected in the countless similar studies conducted by concerned industry and regulator groups across the world in recent years.
Perhaps unsurprisingly therefore, regulators, the media and policymakers have shown an increased interest in ensuring the validity of such claims in an effort to crack-down on businesses making unfounded environmental claims, a practice commonly described as 'greenwashing'.
The legal framework
The regulations governing environmental claims vary significantly between jurisdictions and this is a prime area for development at present. Some examples of existing and proposed mainstay obligations, using the EU and UK as a reference point, and not in respect of separate sector-specific regimes, include:
EU directives
Unfair Commercial Practices Directive (UCPD)
The UCPD does not currently provide specific rules on environmental claims. However, it does provide a legal basis to ensure that traders do not present environmental claims in ways that are unfair to consumers. It also does not prohibit green claims as long as they are not unfair to consumers.
Particular consideration should be given to:
Article 6 (misleading actions).
Article 7 (misleading omissions).
Article 12 (Courts and Administrative Authorities: Substantiation of Claims.
Annex 1 (List of unfair practices that are prohibited in all cases).
On 30 March 2022, the EU Commission published new rules to ensure that consumers can make informed and environmentally friendly choices when buying their products and to ban "greenwashing". The ban will be implemented through several future amendments to the UCPD.
Misleading and Comparative Advertising Directive (MCAD)
The rules on misleading and comparative advertising provide a minimum level of protection throughout Europe. Since the UCPD was introduced, the MCAD has been applied only to business-to-business relationships concerning misleading advertising. However, the provisions on comparative advertising also apply to advertising directed at consumers.
UK legislation
Consumer Protection from Unfair Trading Regulations 2008 (CPUT)
The CPUT prohibits certain types of commercial practice, which includes the making of misleading environmental, ethical and corporate social responsibility claims.
ISO Standards
This international standard allows for the self-declared environmental claims and sets out terminology, symbols, testing and verification methodologies for self-declaration of environmental claims.
Self-regulating codes and principles
EU ICC Advertising and Marketing Communications Code (ICC Code)
The ICC Code is intended primarily as an instrument of self-regulation for marketing communications.
Chapter D lists articles that apply to all marketing communications containing environmental claims. The articles draw from national and international guidance, including certain provisions of ISO Standard 14021. The articles contain considerations for the following:
Honesty and truthful presentation.
Scientific research.
Superiority and comparative claims.
Product life-cycle, components and elements.
Signs and symbols.
Waste handling.
The ICC has further published a framework for Responsible Environmental Marketing Communications.
UK Advertising Standards Authority (ASA) CAP and BCAP codes
The CAP Code contains rules for non-broadcast advertisements, sales promotions and direct marketing communications. The BCAP Code applies to all advertisements and programme sponsorship credits on radio and TV services licenced by Ofcom.
Rule 11 of the CAP Code and Rule 9 of the BCAP code specifically concern green claims.
UK Competition & Markets Authority (CMA) Green Claims Code (GC Code)
The GC Code is primarily focused on issues that arise in the context of misleading acts and emissions. The purpose of the GC Code is that environmental claims are less likely to mislead consumers when businesses follow the code.
In order to avoid "greenwashing," businesses should comply with the following principles:
Claims should be truthful and accurate.
Claims should be clear and unambiguous.
Claims should not omit or hide important relevant information.
Claims should compare goods in a fair and meaningful way.
Claims should consider the full life cycle of the product or service.
Claims should be substantiated.
Voluntary schemes
As touched upon in our previous blog here, the EU Ecolabel is a voluntary scheme that allows consumers to recognise high quality eco-friendly products and may be awarded to products which have a reduced environmental impact during their entire life cycle.
The regulatory trend
A snapshot from C2P illustrating the growth in greenwashing related regulation in recent years.
The EU is leading the way in enacting measures to tackle unfounded green claims with proposals to amend the Unfair Commercial Practices and Consumer Rights Directive as well as measures on substantiating claims in relation to the environmental performance of products & businesses.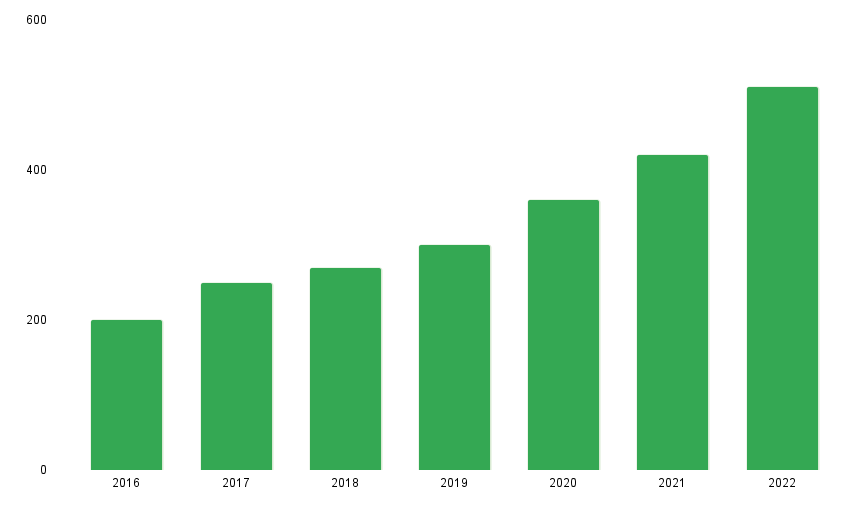 The consequences
The making of green claims, and by inference "greenwashing," is subject to a complex legal framework.
This multi-faceted approach ensures a high level of consumer protection from misleading claims, however, and reflects an increased risk of enforcement in respect of this topic.
With consumers also becoming increasingly conscious of the impact that products have on the environment, consequences vary from regulatory based sanctions to significant reputational damage.
Given that the obligations to avoid "greenwashing" are based largely in product regulations and/or consumer protection laws, the penalties applicable are prescribed in that legislation.
Needless to say, the penalties are therefore strict and severe in many instances, and come with the added aspect of heightened reputational harm at a time when these issues are more fundamental to consumers and the making of informed decisions about product and services choices.
Monetary penalties
Whilst national rules on enforcement and sanctions for non-compliance of consumer protection laws vary across EU member states, monetary penalties are generally based on turnover or are a fixed amount.
The Enforcement and Modernisation Directive requires member states to allow fines of at least 4% of the trader's annual turnover or up to €2 million (where information on turnover is not available) for widespread infringements of the UCPD.
The UK Government's plans to strengthen the CMA's enforcement powers also includes, amongst other proposals, the introduction of penalty fines of up to 10% of the enforcement subject's global annual turnover for breaching consumer protection law.
Criminal sanctions (incarceration)
Breach of consumer protection regimes can result in authorities using criminal law to prosecute offences. For example, a breach of the CPUT can result in:
On a summary conviction, a fine not exceeding the statutory minimum.
On indictment, a fine or up to two years imprisonment (or both).
Civil liability
Victims of breaches of consumer protection legislation will, for example, be entitled to compensation for damages if a company fails to comply with the mandatory requirements and the victim has suffered loss as a result.
Impact on future marketing and advertising
Companies may be required to change their actions, by for example removing green claims from their advertising or marketing materials. Persistent breaches of UK ASA CAP and BCAP Codes can also lead to referrals to other statutory enforcement bodies, such as Trading Standards or Ofcom (who can impose fines and even withdraw licences to broadcast).
Reputational harm
The impact of making unfounded green claims or greenwashing is likely to have a significant reputational impact for businesses and decrease consumer confidence in that business. For example, ASA and CMA decisions are published on their respective websites and are increasingly attracting media attention.
Checklist to improve compliance
Companies should always refer to the specific regulations and guidance in place in the jurisdictions they are operating.
However, the following general principles may provide some helpful pointers for staying on the right side of the law:
Understand the complex regimes and how they apply to your products.
Review the applicable self-regulating codes and guidance prior to making any green claims.
Ensure that you have and maintain evidence to substantiate claims made, including where appropriate, verifiable and reliable scientific data.
Use clear language and avoid using broad and general terms.
Ensure any claims made are appropriately caveated, for example, if they only extend to certain products within a range or just one aspect of the product lifecycle. Environmental claims will be considered to be based on the full product lifecycle unless the claim states otherwise.
Clearly distinguish between aims and verifiable facts and ensure that public statements and/or commitments are clearly backed up by action.
Verify any green claims made by suppliers or third parties before relying on these.
Avoid using own brand eco labels that are not associated with an independent organisation.
Periodically review any green claims made to ensure that they can be continually substantiated and are still applicable to the product.
More from the blog