Partner Claire Mulligan, who leads the UK Liability Defence group and the travel team, will be hosting an event at Allied World's offices a few floors up from Kennedys' London office.
Claire, what's the 'Moving Mountains' event all about?
Our speaker at the event, Jamie Andrew, will be talking about his mountaineering activities as a quadruple amputee. On the day, he'll talk about how he's adapted his approach to climbing and how we can all use innovative approaches to facilitate success for colleagues with disabilities. I will be hosting the Q&A and it's a hybrid event so anyone can join us virtually.
What do you hope people will take away from this event?
Jamie Andrew has such a unique career and inspiring story; it really isn't something you hear about every day. I hope that listening to such an unusual personal history will give us the perspective to see the biases we might hold unconsciously. Along with that, I hope we all feel more confident that through innovation and teamwork, we're closer to achieving our goals than we might think.
Many of our colleagues will know you head up our injury practice, and you've worked on travel cases in your career but they might not know you scaled Mount Toubkal yourself to support ABTA Lifeline and Planterra last year, so this event sounds like a natural fit. What did you learn from an experience like that?
With 30 of us on this Moroccan trek, in a way it was 30 different challenges in one: Some of us had more mental strength and determination, some had more physical fitness, and everyone had personal reasons that were driving them. Crucially, we all helped and leaned on each other in different ways at different times during the trek; we couldn't have done it without one another.
The organisers told us it is normal for one or two members of a group to drop out before finishing the ascent, but through a bit of good fortune and a lot of teamwork, our whole group of 30 made it up there and back again. We knew that wouldn't have been possible if we hadn't pulled together as a group.
It also showed me your personal strengths and weaknesses can take you by surprise. I advise my colleagues at Kennedys to challenge people's perceptions and never be told they can't achieve something. When any group takes on a really big task with vision, determination and collaboration, you are going to discover valuable new things about yourselves.
When making personal progress, would you say it is more important to have an adaptable mindset or a supportive team environment?
I think they're both crucial. In my team at Kennedys, I say we all need to start by knowing who we are and what powers us on, but not be afraid to try taking that in a new direction. One of the reasons I am looking forward to 'Moving Mountains' is that Jamie Andrew's story is such a good example of combining determination, adaptation and teamwork. I sincerely believe it's something we facilitate for our people here at Kennedys. We are not afraid to enable people to change disciplines, to move to new countries, or to adapt to changing circumstances outside work. As I said before, when you take on new challenge as part of a team, you uncover new strengths in yourself and I love to see that happen with my colleagues.
Find out more about our involvement in this year's Dive In Festival on our Dive In website hub.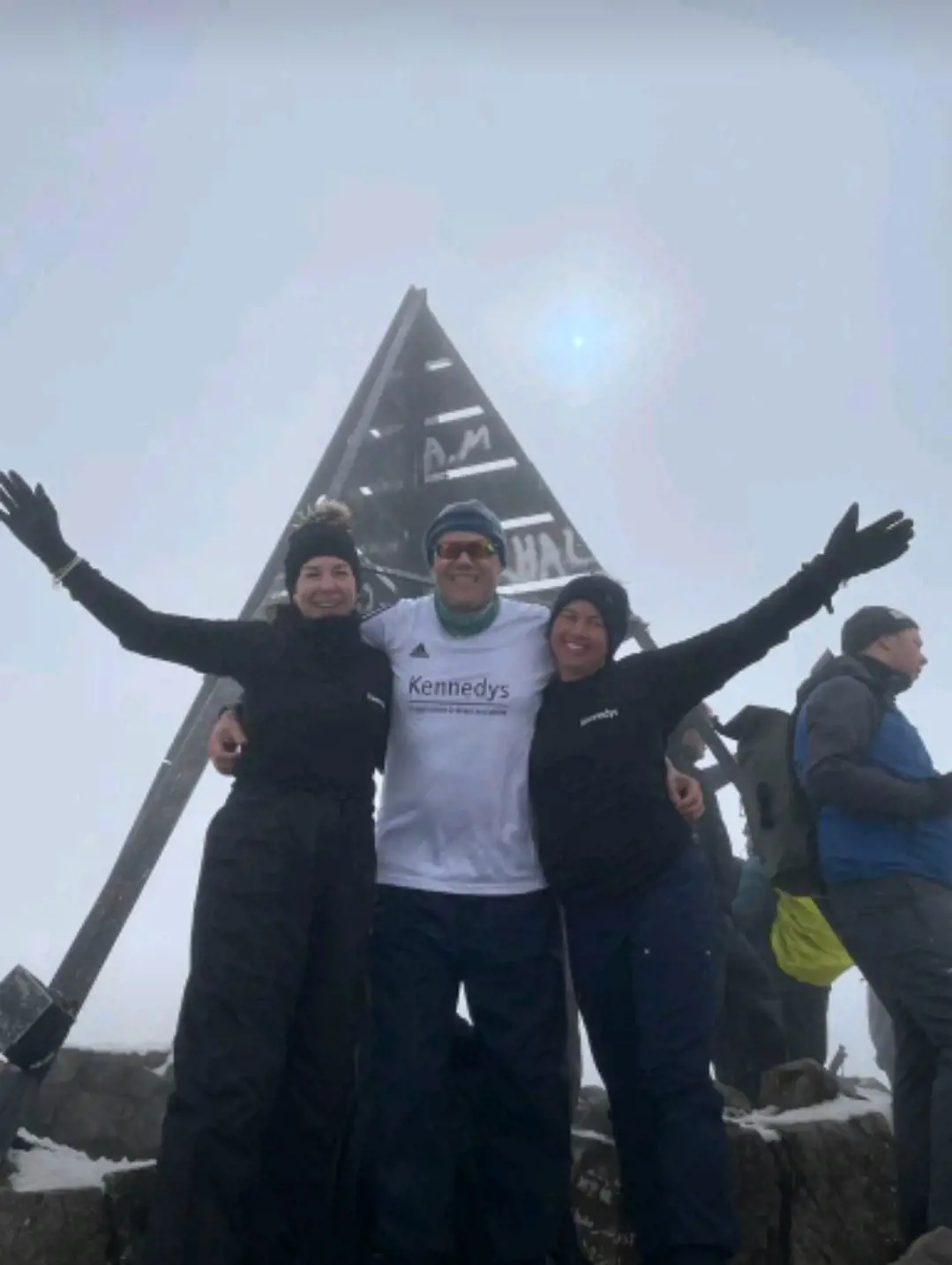 Dive In 2023 events