Lorena is a senior associate based in our Miami office.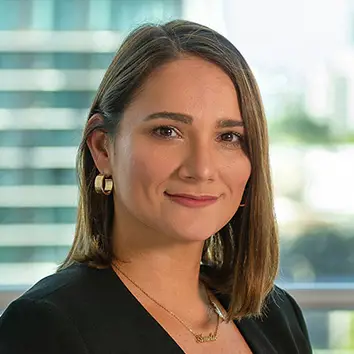 Morning
I usually start my day at 5:30 am, I enjoy having those quiet hours before the kids wake up and the school routine starts. In this time, I catch up with emails in my inbox and make sure that everything that requires my attention is written down in my to do list.
9:00
I go over my to do list and, based on priorities, highlight the things on which I have to work that day. Lately, I've been trying to have three lists divided into client work, business development and internal initiatives, which hopefully will help me to balance my day.
As a senior associate, it can be a challenge to keep a balance between the client work, the time for business development and internal initiatives, but I believe that keeping a to do list and taking one thing at a time helps tremendously.
Then, I check my calendar to get an overview of any calls/conferences I have scheduled for the day.
11:00
Now that we do not see each other in the office daily, I catch up with the associates I work with via Teams chats or calls which helps the communication to flow quickly and easily. We also have weekly calls with all the team where we catch up with ongoing cases, new matters and business development initiatives.
Lunch
At midday, I try to take a break to exercise. Since the beginning of the pandemic my husband and I made a commitment to include exercise as part of our daily routine and, although some days it is difficult to make the time for that, I remind to myself how important it is for my wellbeing. I also try to take 5 to 10 minutes a day to practice Portuguese on Duolingo. I consider these two activities as my "me time".
15:00
In the afternoon, I dedicate some time to my two kids. Two days a week, I usually take my daughter to dance classes and while she is in her class I go to the library and do some additional work or stay with my little son in the park.